Here's How You Invest With An Eye On The Future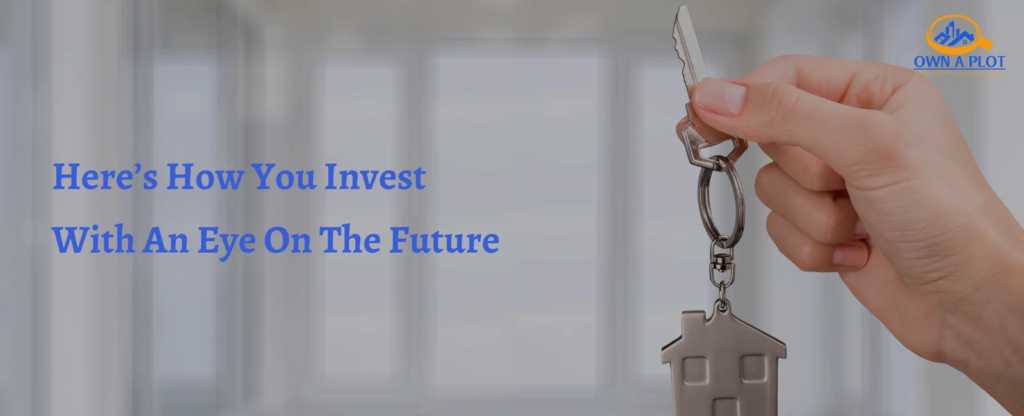 Here's How You Invest With An Eye On The Future 
What factors make you choose a suitable villa for your investment? If you are looking to invest in luxury villas in Hyderabad. Having the proper knowledge is essential for a profit table investment, and let us guide you through getting the perfect villa investment opportunity. Here are some of the signify cant steps before any investment.
Start with Baby Steps
While investing in luxury villas, baby steps must involve thorough market research and various location aspects, keeping you on the profit track. Market search will make you understand the ongoing profit rates for your investment. The location of the investment property makes you decide on the further process.
Involve Experts for Guidance
Expert guidance is essential, and Own a Plot has covered you with the best luxury villas in Hyderabad. Our team will help you identify the luxury villas and gated communities in Hyderabad. We provide HMDA & DTCP-approved layouts that make you experience a profit able investment.
Stage of Development
Owning a house has become more valuable with increased interest in properties. A signify cant rise in buyer interest in under-construction projects has been observed. This is large because such projects are more pocket-friendly. The projects comply with HMDA, DTCP, and RERA regulations regarding fair trade practices.
Appreciation And Resale Value
Having a great purchase and keeping a budget for renovation, taxes, and resale value is more important. Your investment must also involve the resale value after the first purchase; search for more properties. Make smaller deals for some side income that could help you cover the future loss.
Conclusion
A villa is one of the most demanded properties in recent happenings. Investing in the best luxury must ensure the checklist that makes a profit table outcome. Renovating the bathrooms, kitchen, and bedrooms is the first step toward this. Changing the flooring can make a lot of difference to how your property looks. Last but not least, repair the roof and foundation.