Telangana Government GO 111 Revocation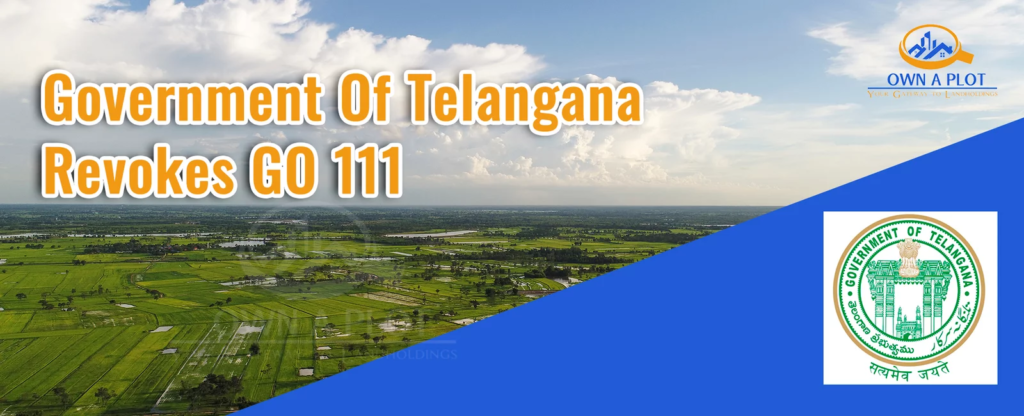 Government Of Telangana Revokes GO 111
What is GO 111?
GO 111 is a Government Order to secure the natural heritage of 84 villages on the outskirts of Hyderabad. The bill restricts the construction of buildings and other developmental projects in the area.
The lakes of Osman Sagar and Himayat Sagar which are part of neighbouring villages outside of the city supplied water to Hyderabad during Nizam's reign. Later, after 5 decades of establishing democracy in the country, the Government passed a bill to protect both lakes from pollution.
The bill affected the people from farming and launching industrial projects in the areas near Secunderabad Cantonment, Rangareddy, and Vikarabad districts which are close to Hyderabad City.
Why Did The Government Withdraw The Bill?
Telangana Cabinet retreats the GO 111 to revive 1.32 lakh acres of land in 84 villages to invest them into real-estate development in the region.
The HMDA(Hyderabad Metropolitan Development Authority) rules will be imposed in the region for the construction of a home to any industrial project after the withdrawal of GO 111.
As the city receives drinking water from Krishna and Godavari rivers, the Government thought it is longer right to restrict the real-estate growth in the 84 villages close to the urban area.
How Does It Benefit People?
Osman Sagar, Himayat Sagar, and 84 villages across the lakes were treated as part of a bio-conservation zone in the state for decades. The length and breadth of the area is 538 square kilometres, which equals the geographical area of Hyderabad.
The Government after the removal of GO 111 aims to sanction the rapid development and progress of the region that includes 84 villages with 1.32 lakh acres of land. With this the people in the area can start farming and developers can sow the seeds of towers and Apartments, which booms the land prices like never before.
Considering all the details in depth, especially the evolution of the region, Telangana Cabinet resolved to revoke GO 111.
Own a plot with us
Own a Plot acknowledges the signifi cance of development in the 84 villages and we are committed to harnessing the region to reach its full potential.
This is the right time to invest and capitalise on the rapid growth and progress of the area as land prices are expected to soar to an all-time high. With our expertise and extensive portfolio of plots, we will guide you through the process of owning a plot in the area with limitless possibilities ahead.