Telangana Mobility Valley: A 3000 Cr India's first New Mobility in Hyderabad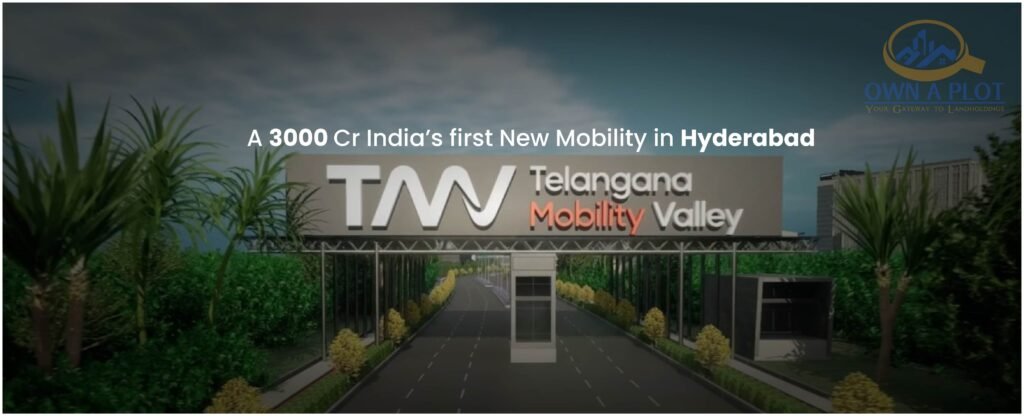 Telangana Mobility Valley: A 3000 Cr India's first New Mobility in Hyderabad
From EV industrial establishment to IT development, Telangana's IT & Industries Minister, KT Rama Rao has been more keen on Hyderabad's industrial growth. In the recent incidents, KTR announced the Telangana Mobility Valley (TMV), India's first-ever cluster dedicated for automobile manufacturing, engineering and R&D in India. This new cluster aims to make Telangana a top spot for manufacturing and automobile research centres in India.
The push for sustainability in the real estate sector is driven by various factors, such as increasing global concern for environmental preservation, strict government rules, and the aim to cut down on operational expenses.
Investments and Goals
Telangana State embraced an Electric Vehicles and Energy Storage Solutions (EV-ESS) policy back in 2020. Now, the policy is gearing up to receive investments totaling Rs 3,000 crore soon. This will supplement the existing Rs 8,000 crore already secured in the mobility sector.
KT Rama Rao, speaking at the inaugural 'Mobility Next Hyderabad Summit,' shared that with the Telangana Mobility Valley (TMV), they aim to attract investments worth Rs. 50,000 crore and create over 400,000 jobs within the next five years.
How Telangana Mobility Valley is Shaping Real Estate in Hyderabad?
An Exciting Investment Opportunity Near Telangana Mobility Valley for you!
If you've been considering real estate investments, the time is now! Secure your future with prime plots near the Telangana Mobility Valley. Own a Plot proudly presents Sahasra Mobility Valley in Nawabpet, just 2.5KM away from the prestigious Telangana Mobility Valley project.
Sahasra Mobility Valley is a gated community villa plots, spread over 45 acres of land. The property is completely secured with a boundary wall and maximum floor construction is 5 in this plot. Sahasra Mobility Valley is conveniently located near the Tsiss Mobility Valley clubhouse, swimming pool, tennis court, and basketball court, with a 40.0-meter wide road at its front. 
This land is very close to places like the government Primary School, Shifa Amul Parlour, and the Old Government School, which many people know. Hurry, because these plots are limited in number! Be the first to invest in this exclusive opportunity. Sahasra Mobility Valley is a sprawling gatedparl community spanning over 40 acres.
With the Telangana Mobility Valley's arrival, this region will witness a surge in industries and job prospects, driving area development and property value appreciation. Count on Own a Plot's expertise for budget-friendly investments and secure your plots in advance.
Key Features of Sahasra Mobility Valley
Maintenance Staff

Water Storage

Near to Tsiss Mobility Valley Club House

Boundary Wall for Security

Nearest to Schools

DTCP Approved
Conclusion
In conclusion, the Telangana Mobility Valley promises to position Telangana State as a top player in both automobile manufacturing and engineering research. Exerting a substantial impact on the local real estate landscape. Now is the time to act – seize the opportunity to invest in the spacious, secure community of Sahasra Mobility Valley in Nawabpet. Secure your future today!