TIPS TO BUY THE BEST RESIDENTIAL PLOTS IN HYDERABAD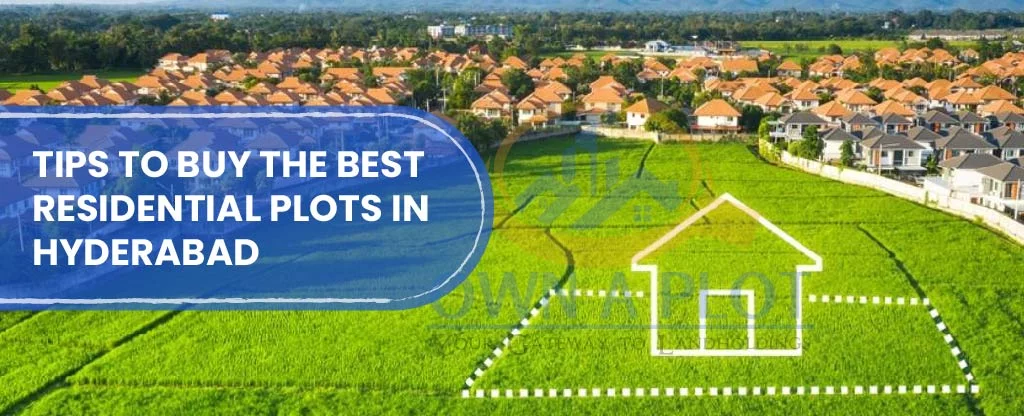 TIPS TO BUY THE BEST RESIDENTIAL PLOTS IN HYDERABAD
The best residential plots in Hyderabad are those at the prime and rapidly developing locations. And investing there is a smart choice as you can expect good return on investment. Like every investment has its own set of risks, real estate is no different. Before investing, you ought to carefully consider various factors and plan accordingly for a successful investment.
The following tips will help you carefully think and reason that leads to a good investment decision.
Location: The location of the plot is one of the most important factors to consider when investing in real estate. Look for plots that are located in areas with good connectivity, infrastructure, and amenities.
Legal Approvals: Before investing in a plot, make sure that it is secured and has all the necessary approvals from the local authorities.
Price: Consider your budget before you start looking for plots. This will help you find plots that are within your budget.
Security: It's important to know and research about the developer before investing. Look for a well established real-estate developer who has a good track record.
Long term value of the project: Know the future development of the area before investing. This will tell you that the value of your investment will increase over time.
Conclusion: Consider the above tips before you buy residential plots in Hyderabad. Before you look for residential plots for sale in Hyderabad, check if they have all the essential features and amenities. With proper research and planning, you can find the best residential plots in Hyderabad that offer high returns on investment. To make things easier, get the expert guidance.